Taipe
i 101
Taipei 101 is a 101-story tower which stands at a height of 508 m. It is the 7th tallest building in the world, making it a popular tourist destination. It was designed to withstand typhoon winds and earthquake tremors that are common in the region. The height of 101 floors represents the renewal of time: the new century that arrived as the tower was built (100+1) and all the new years that follow (1 January = 1-01). It symbolizes high ideals by going one better on 100, a traditional number of perfection.
雪山
Snow Mountain
,
is a mountain in Heping District, Taichung City, Taiwan. It is the second highest mountain in East Asia. Standing at 3,886m above sea level, it is located in the Shei-Pa National Park and it is visible from hills near Taiwan's capital Taipei with good weather.
In the late 19th and early 20th centuries, it was known to Westerners as
Mt. Sylvia
. In 1923 when Taiwan was under Japanese rule the mountain was known as
Tsugitakayama
, meaning the "Second Highest Mountain", because in the Japanese Empire at that time, only
Yushan
was higher.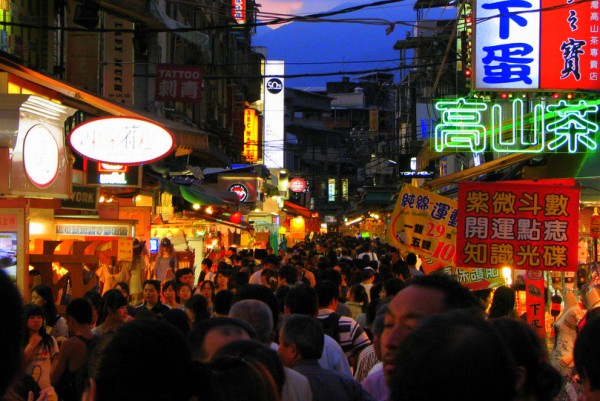 Shilin Market
The Shilin Night Market comprises of 2 distinct sections. The sections contain mainly food vendors and surrounding shops selling non-food items. There are some entertainment shops too such as cinemas, video arcades, and karaoke bars. The name suggests it all, it is most active at night, even past midnight. Fried chicken steak (炸雞排) and stinky tofu (臭豆腐)
are just a few of the iconic and unique food present at the night market. Beware of the food here though because the hygiene here is low.